Since 1993, Alberta's unique liquor model has created an open and competitive marketplace providing ample business opportunity and consumer choice.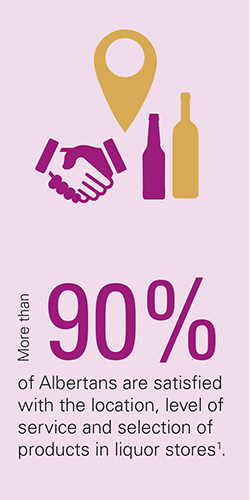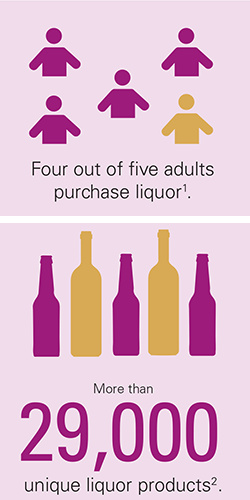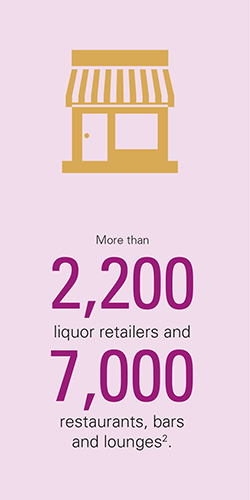 1 Based on 5 years AGLC Survey of Albertans
2 October 2019
Liquor warehousing, distribution and retailing are all delivered by private industry.
Licensees, including retailers, buy liquor products at wholesale prices.
Alberta has an open listing process for liquor products.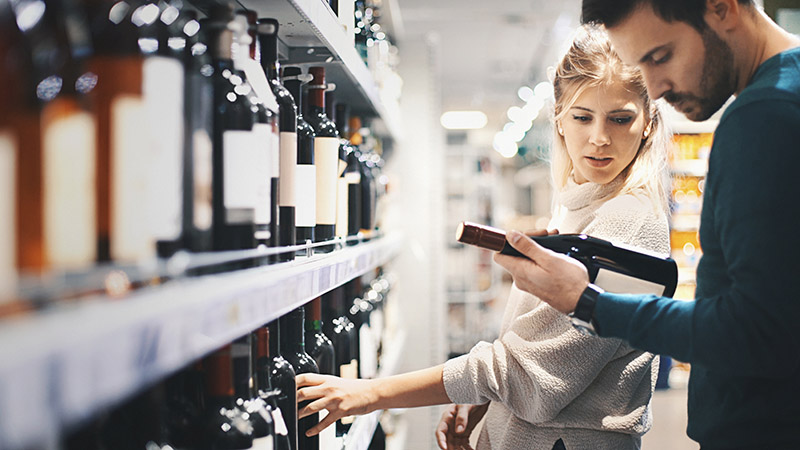 From supplier to consumer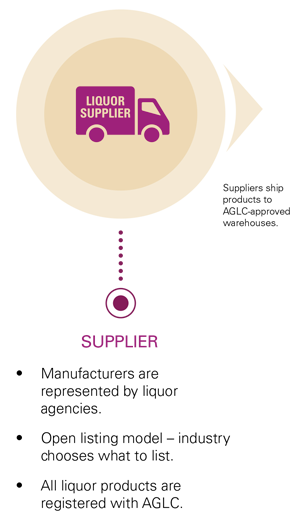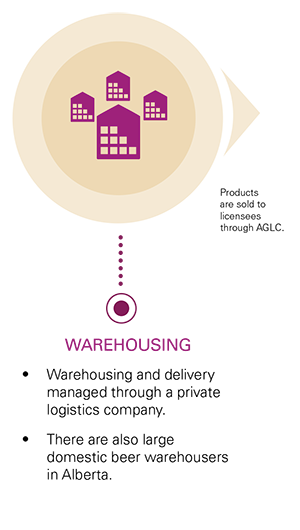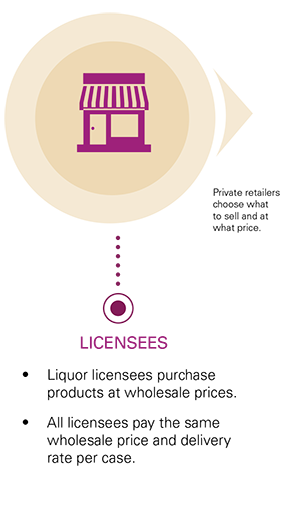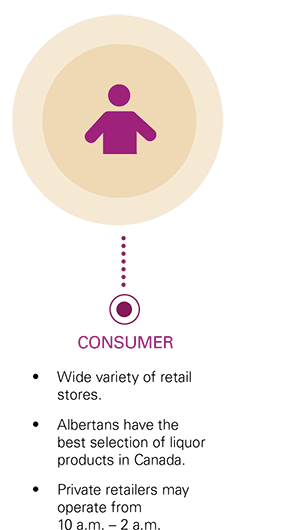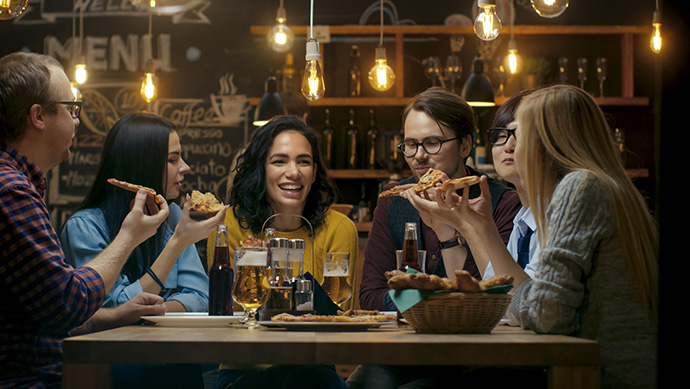 ---