What is Play Alberta?
Play Alberta is the only regulated online gambling site in the province.
By using Play Alberta, money played in Alberta stays in Alberta. All revenue generated through Play Alberta goes directly back into the Government of Alberta's General Revenue Fund to support valued programs and services that Albertans rely on every day.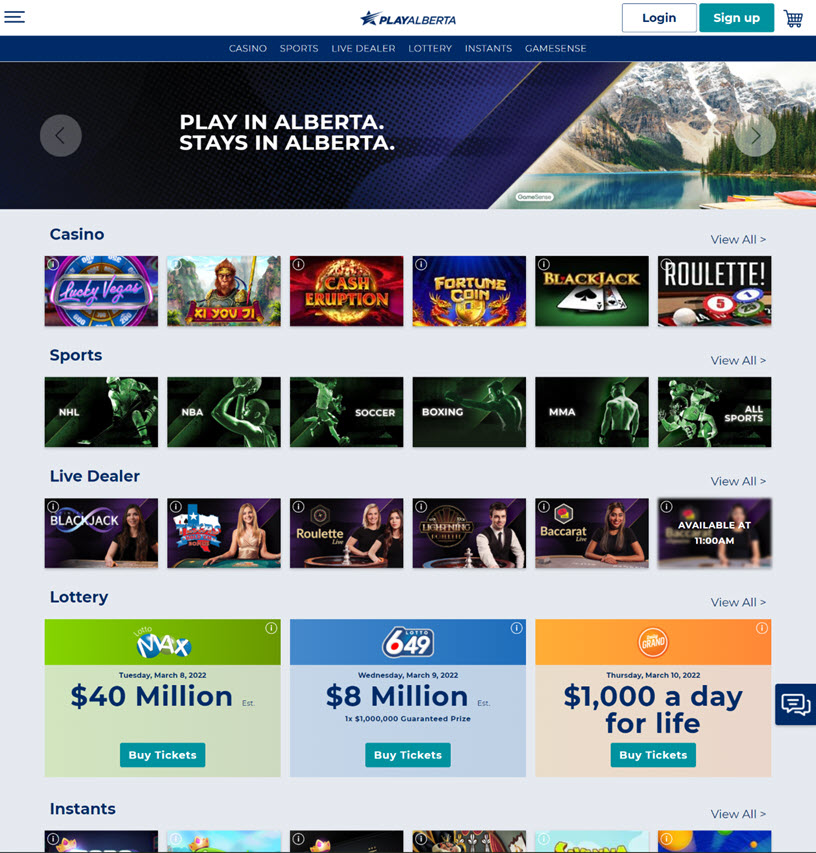 What is available for players?
Play Alberta offers a wide array of gaming options, including a variety of casino-style games (slots and virtual table games), live dealer table games, instants (scratch n' wins), popular lottery games and a sports betting solution that includes single-event wagering.
Play anytime, anywhere within the province on browsers supported by both desktop and mobile devices.
Sign up today at PlayAlberta.ca
Responsible Gambling
AGLC offers the information players need to make informed decisions about gambling. This is at the core of AGLC's commitment to responsible gambling and a vital piece in assisting players.
Play Alberta offers players tools and resources to help manage and enhance their own play. To view current tools, visit Play Alberta's Responsible Gambling section.
 
Learn how the how games work, understand the odds of winning and dispelling commonly held gambling myths by visiting our GameSense website. 

If you find yourself gambling too much, or if it no longer feels like a game, the Self-Exclusion Program can be an important first step in helping manage your gambling. It's an option worth exploring.
 
Visit AGLC's Self-Exclusion page for more information.