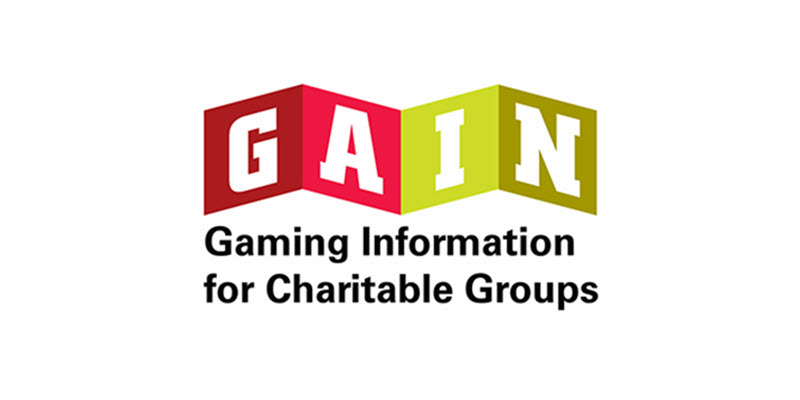 AGLC offers the Gaming Information for Charitable Groups (GAIN) program to help Alberta charities better understand charitable gaming policies.
GAIN provides essential information to groups that conduct or want to conduct charitable gaming activities like bingos, casinos, pull ticket sales or raffles.
Program materials
Want more info? Download our resources:
Quick facts
What is the GAIN program?
The GAIN program was developed to provide volunteers of charitable groups with a better understanding of the key policies related to charitable gaming.
How does GAIN benefit groups?
It provides valuable information about the charitable group's responsibilities and requirements of gaming licensing and how to be more accountable to their stakeholders and the community.
Over 55,000 participants have attended GAIN sessions, webinars and have access to GAIN information online.
What topics do webinar sessions cover?
Webinars are one hour in length and address different topics in the life cycle of a charitable gaming event. Webinar topics include:
The Basics (overview of the charitable gaming process)
Casino Information
Raffles
Raffles: 50/50 Explained
Use of Proceeds - Section 1 Categories and Cost Recovery
Use of Proceeds - Section 2 Categories
Use of Proceeds - Forms
Financial Reporting
Ask Us! (questions and answers on all topics)
What topics do online modules cover?
GAIN Online information is separated into seven modules to allow the user to participate in any of the courses based on their specific needs or interests. Module topics include:
Getting Started
The Licensing Application Process - Bingo
The Licensing Application Process - Casino
The Licensing Application Process - Pull Tickets
The Licensing Application Process - Raffles
Use of Gaming Proceeds
Financial Reporting
Who should attend the sessions?
Members of charitable or religious organizations, and volunteer or not-for-profit groups that conduct licensed gaming events.
Recommended for group executives with signing authority of gaming accounts and gaming event chairpersons.
How to register for a session?
Registration is required; confirmation is provided.
Create an individual account at gain.aglc.ca using your organization's AGLC ID number. Once complete, click on Session Options to select your preferred webinar or course.